Here's some questions about websites, that clients and prospective clients ask.
You're welcome to contact us with your questions about websites.
I just want a four page website – is that too small for Peter Magnus Design?
We're very happy to build a small website for you. Possible pages could be a home page, services, about and contact us.
Do you know anything about SEO (search engine optimisation)?
Yes, and we've a good deal of success in making clients' websites perform well on search engines (ie Google or other search engines. Our overall thinking is very simple, we focus on the client's subject or service, the location, where it applies. We also research into search terms that will work for particular websites or pages.
We've written a page specifically about some of the ways that we do website SEO. We're pretty excited – possibly obsessed with the subject – it can give our clients an edge over their competition.
I've got a Facebook page, do I need a website?
How well is your Facebook page working for you? If it's bringing in business for you, then maybe you don't need a website. Even if your Facebook is performing well for you, a website make make things work even better for you. Facebook is amazing, but it doesn't reach everyone.
I'm not in the Watford area, can you still build us a website?
We love meeting up with website clients, it's a good way to do work – face-to-face.
…but more often than not, we work with phone, social media messages and email, also many of our clients do website edits and maintenance for themselves, so the answer is, yes we have worked and continue to work with clients who aren't in the Watford area.
Our website is going to be pretty big, and we intend for it to grow – can you build it?
Yes, we can. It would be good to have a chat about what you want to achieve with your website – we could then advise you as to your best approach. Our client Into the Light (opens in new browser window) has a website with around 60 pages, so we've got experience in building and maintaining larger websites.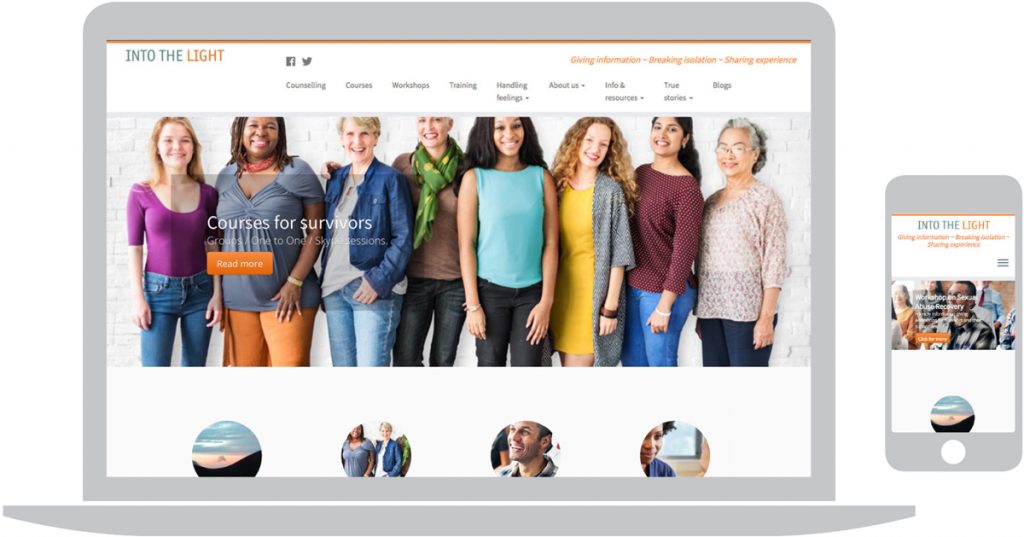 Have you got website questions?
In our experience, most businesses and charities have loads of website questions, and often don't know where to begin. You're very welcome to contact us with your website questions.
I've been told that I need a website – I've no idea where to start, can you help?
Yes, we can help – the first thing may be to have a chat over the phone (office 01923 350596 or John 0777 999 1551), or in person, at our office, or we can come to your home or workplace. We can answer questions, and we're pretty keen on asking questions too!
Between us we can hopefully get a good idea of what you are trying to achieve, and what can be done for the money you've got available.
Bring us your website questions
We love questions, they help us to keep learning how to build good websites for businesses and charities (here's our page about charity websites), and how to do the very best SEO work for and with our clients.

Please get in touch with your website questions – if we don't know the answer we'll do our best to find out.

We also realise that answers often come from working together with clients.