We're Watford brand designers, that's one of the aspects of our graphic design work.
We've designed and developed brands and logos for various Watford businesses and charities. We've developed logos, brand identities and style guides for Peace Hospice Care, (opens in a new tab) Watford Council and New Hope.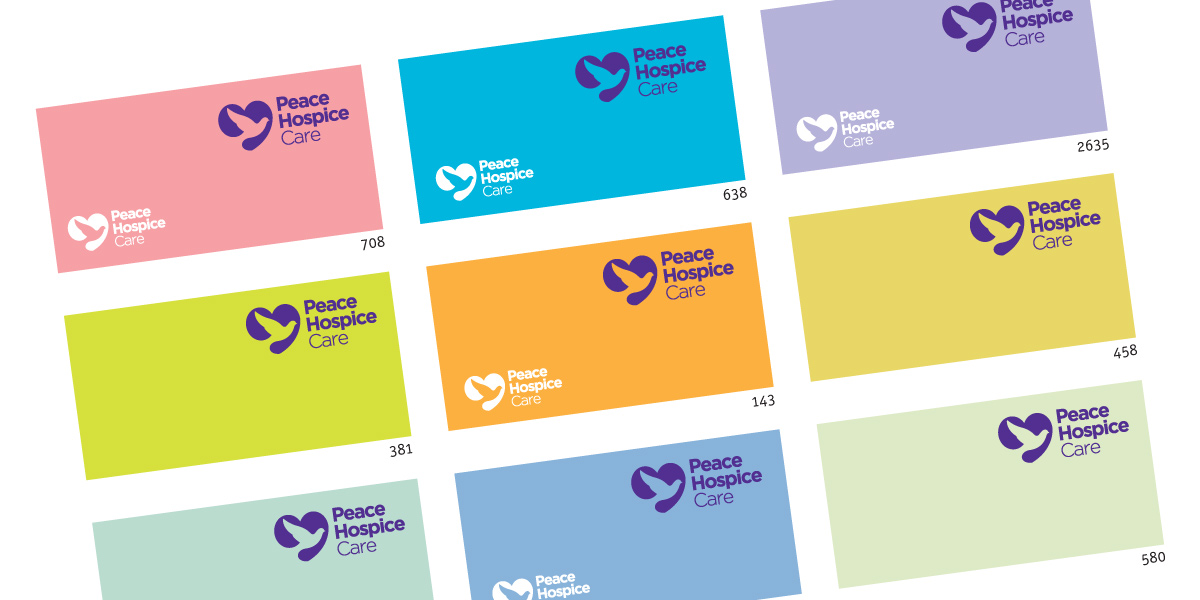 As brand designers, we work with clients to develop logo guidelines.
Above is a diagram showing the logo in its normal purple and an option (if there's enough contrast) in white. The brand style encouraged designs using a variety of colours. The diagram shows the logo set against the various colours.
The numbers below each brand background colour are Pantone colours (opens in a new tab), which is a standardised system that allows graphic designers, branding and marketing people and printers and sign companies to keep good consistency throughout various designed items.
Brand graphics for donations by text campaign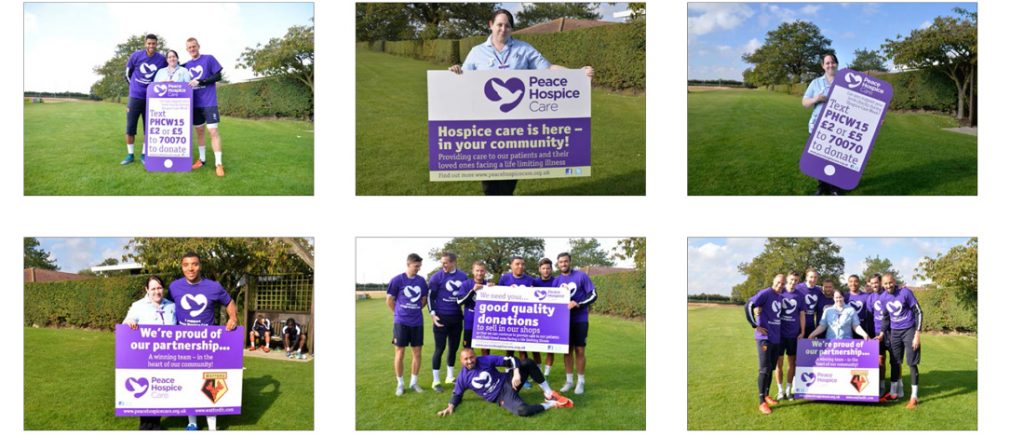 Brand graphics to promote a Peace Hospice Care at Watford FC, encouraging fans to make donations by text. We did the photoshoot with the graphic panels at Watford FC's London Colney training ground. Peace Hospice Care is a charity serving Watford and South West Herts, with a 12 bed inpatient unit, day care services and hospice at home.