How can we help?
We are a small business, and I've worked in small companies for the vast majority of my working life, so I believe that I've got a good understanding and empathy with small and new businesses. We love designing for start-up businesses and are very happy to design small items, such as a business card or Word letterhead template.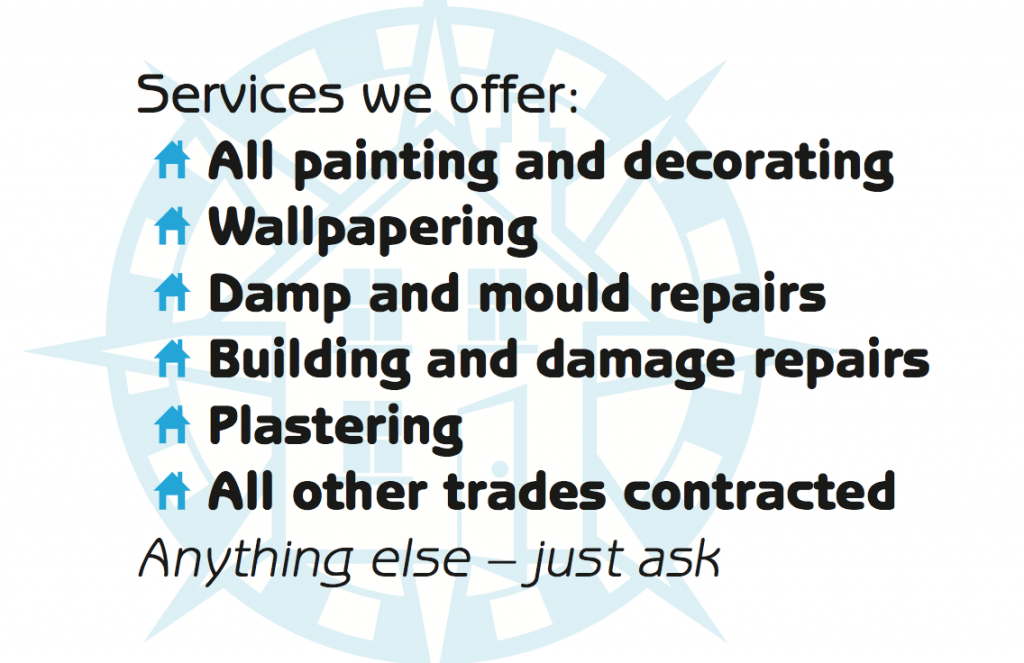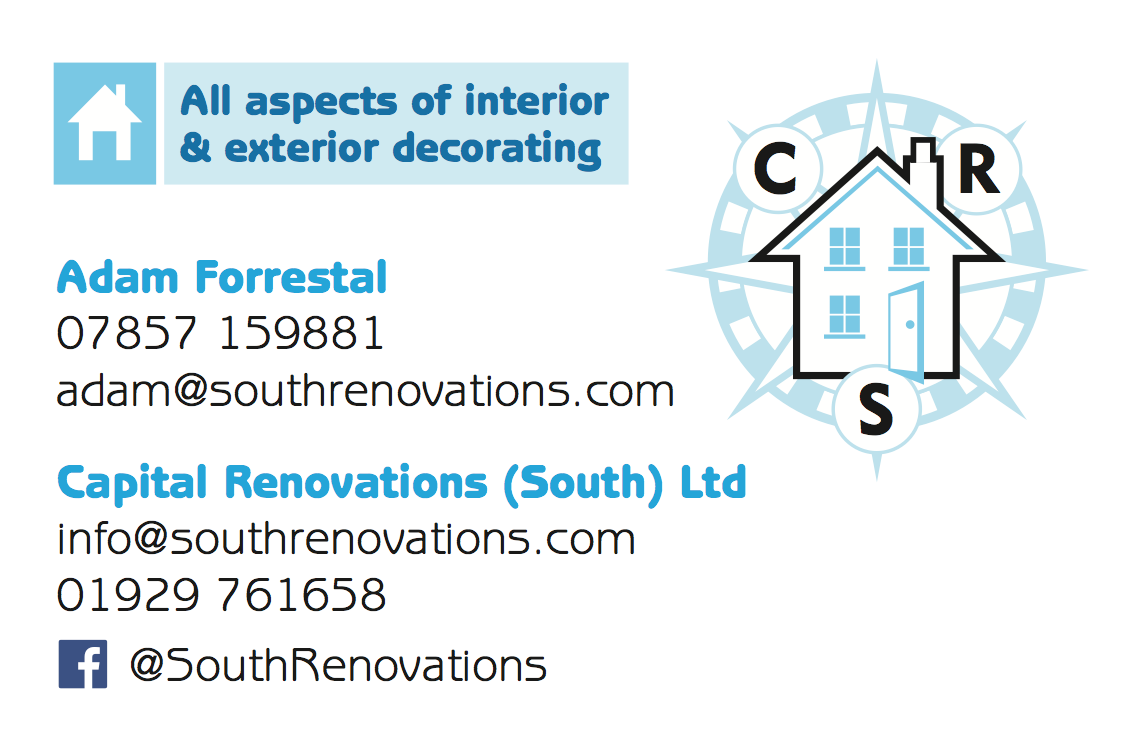 Design for Capital Renovations (South) Ltd start-up business
Here's a business card that we did for start-up company, Capital Renovations. We designed the logo, came up with a company style. We then designed business cards and a website holding page.
Many of the small companies that we've done design work have stayed small, and that may be what the owners wanted, some have become much bigger – and we're very pleased to say, that many have kept us as their graphic designers.
Here's the Peter Magnus Design reviews page – where you can see what some clients have written about us.
We're always interested in hearing people's stories and about new businesses and business ideas, we'd love to hear from you whether you eventually use us as your graphic designer or not, so please contact us on 01923 350596, John's mobile 0777 999 1551 or john@petermagnsudesign.co.uk.