Watford Rugby Club graphics to promote try out sessions for new children and teenagers.
We were asked to design a set of posters and banners for Watford Rugby Club to promote their children and youth sessions at their Radlett Road club.
We came up with a design using the words that they gave us. The design was made into pull-up banners, posters for their club house and for local Watford area schools and a large and small vinyl banner which was cable tied to the road facing railings.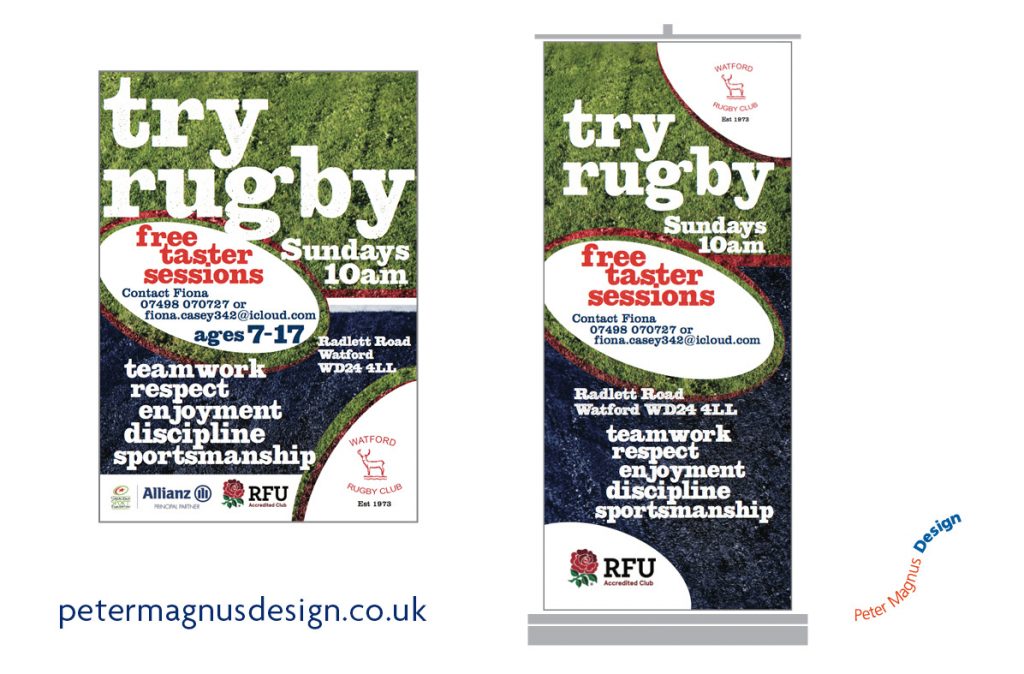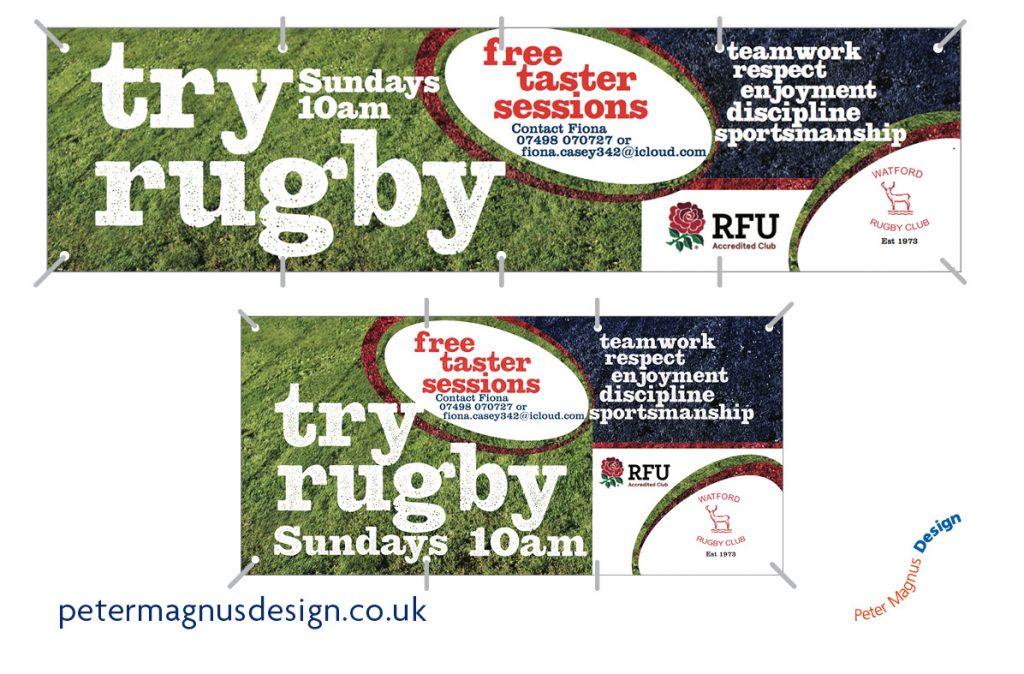 We also did graphic design for north Watford athletics club Watford Harriers. We did a couple of photoshoots and designed posters, flyers and leaflets.
Here's the Peter Magnus Design contact us page, you can contact John by phone or message on 0777 999 1551.