Fundraising campaigns can really benefit from good, clear graphic design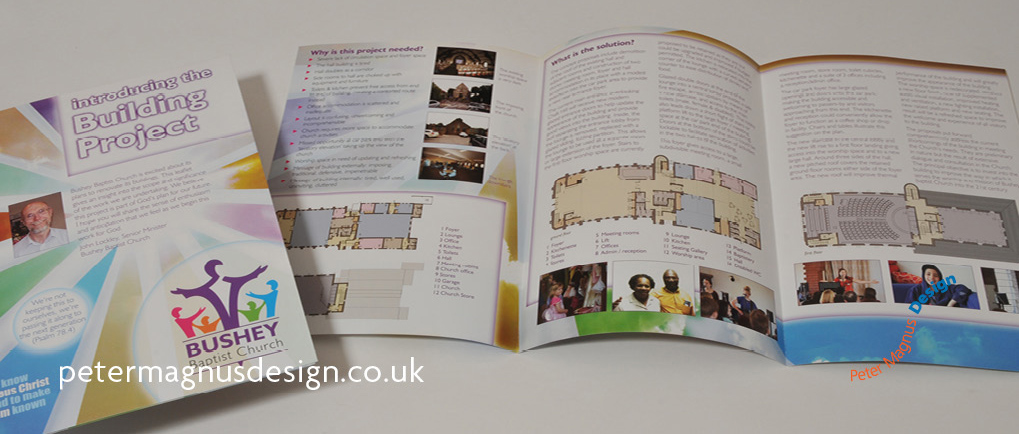 We've done a lot of graphic design for charities, this has included ideas and design for quite a few fundraising campaigns.
Fundraising for a building project
A church in Bushey, Herts, near Watford needed graphic design for its building redevelopment project. Bushey Baptist Church approached us to design and organise printing for their promotional material.
There was quite a lot of information that needed to be including – in an attractive way.
Corporate membership material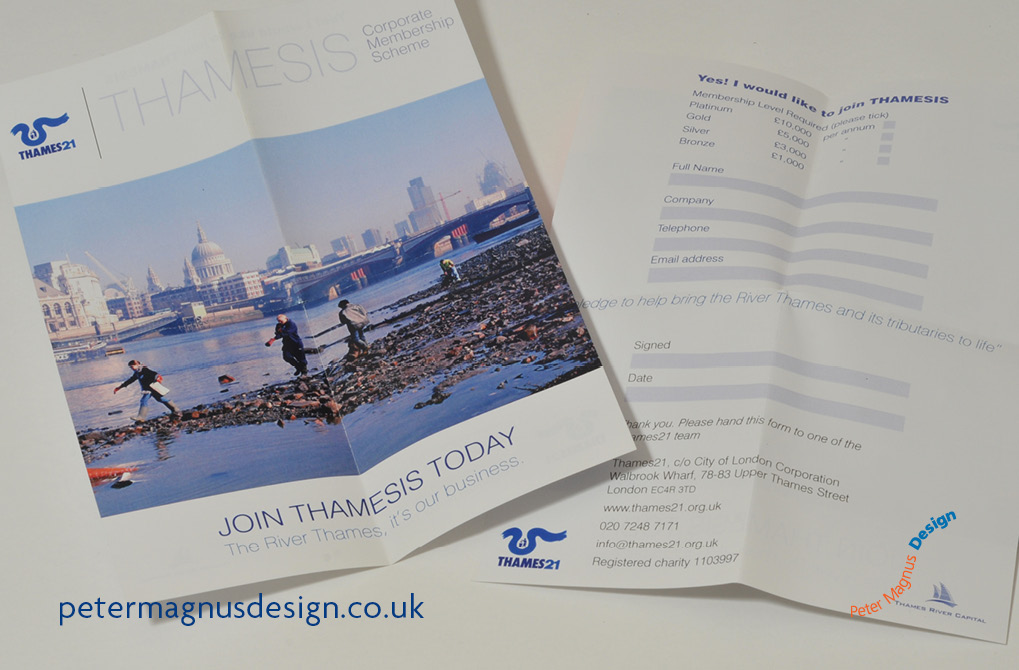 Here's the Peter Magnus Design reviews page – where you can see what some clients have written about us.
Thames21 asked us to produce material for their Corporate Membership Scheme called Thamesis, included was a A5 leaflet that was hidden behind the name badges at their launch event.