We designed posters and and brochure for a running and athletics club.
We took photographs of some their running and athletics sessions, which gave them a library of photos and gave us material. Here are posters and a brochure to be used as publicity for primary and secondary schools and other locations.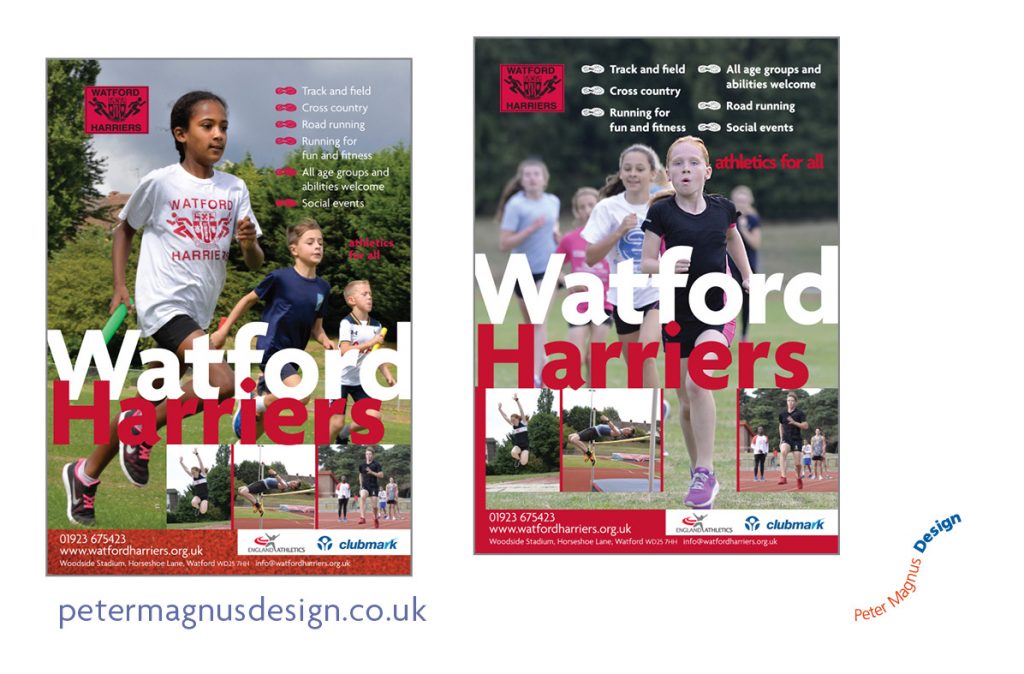 Watford Harriers posters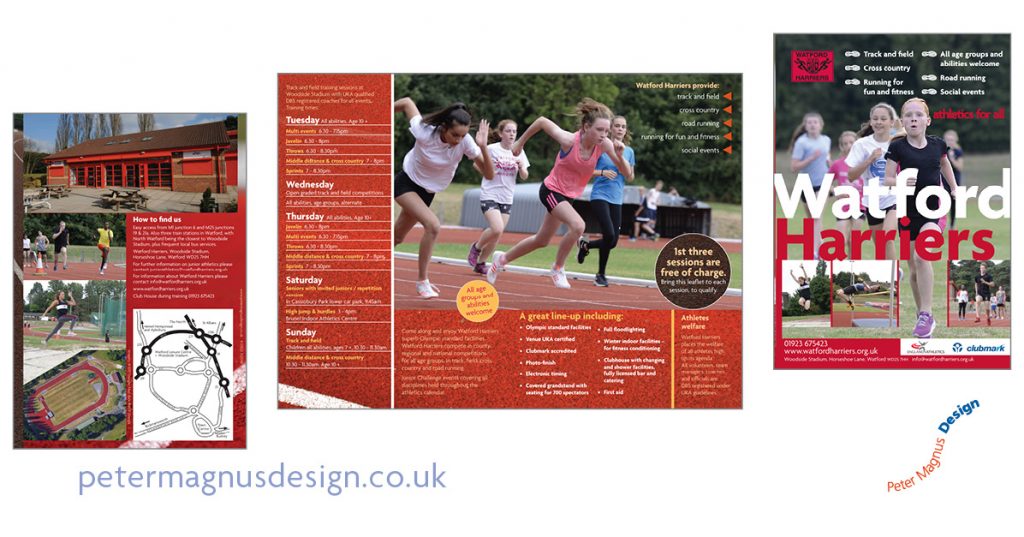 Watford Harriers information leaflet, with weekly programme
More graphic design for a sports club
We designed posters and vinyl banners for Watford Rugby Club, to promote their 'try rugby / free taster sessions'.