We designed posters and and brochure for a running and athletics club.
We took photographs of some their running and athletics sessions, which gave them a library of photos and gave us material. Here are posters and a brochure to be used as publicity for primary and secondary schools and other locations.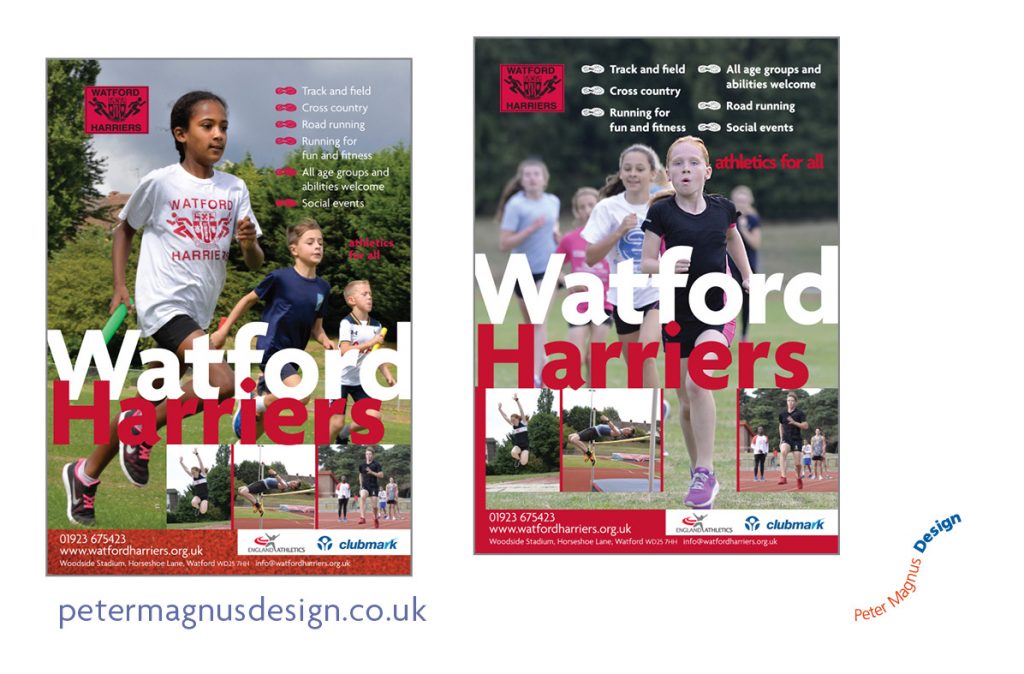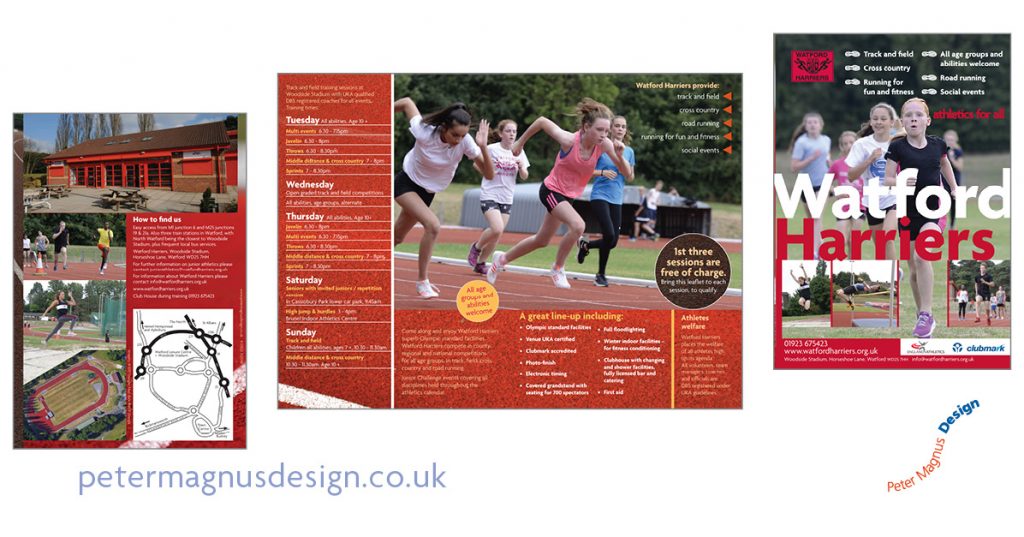 This work for Watford Harriers is for posters and brochures.