Along with graphic design for charities, there's also charity website design.  We aim to present to charities messages and information in the clearest way possible. We encourage charities to do regular news articles (blog posts). Regular doesn't necessarily mean often, it could be one a month, or one every three months. Both the charity website design projects on this page have been good at doing news articles. The websites here are Forward Africa Education Trust and Into the Light.
Forward Africa funds children's education in Rwanda, and Into the Light gives advice and information about abuse.
Our websites are 'responsive' – meaning they change depending on whether they're viewed on a desktop computer, tablet or smartphone.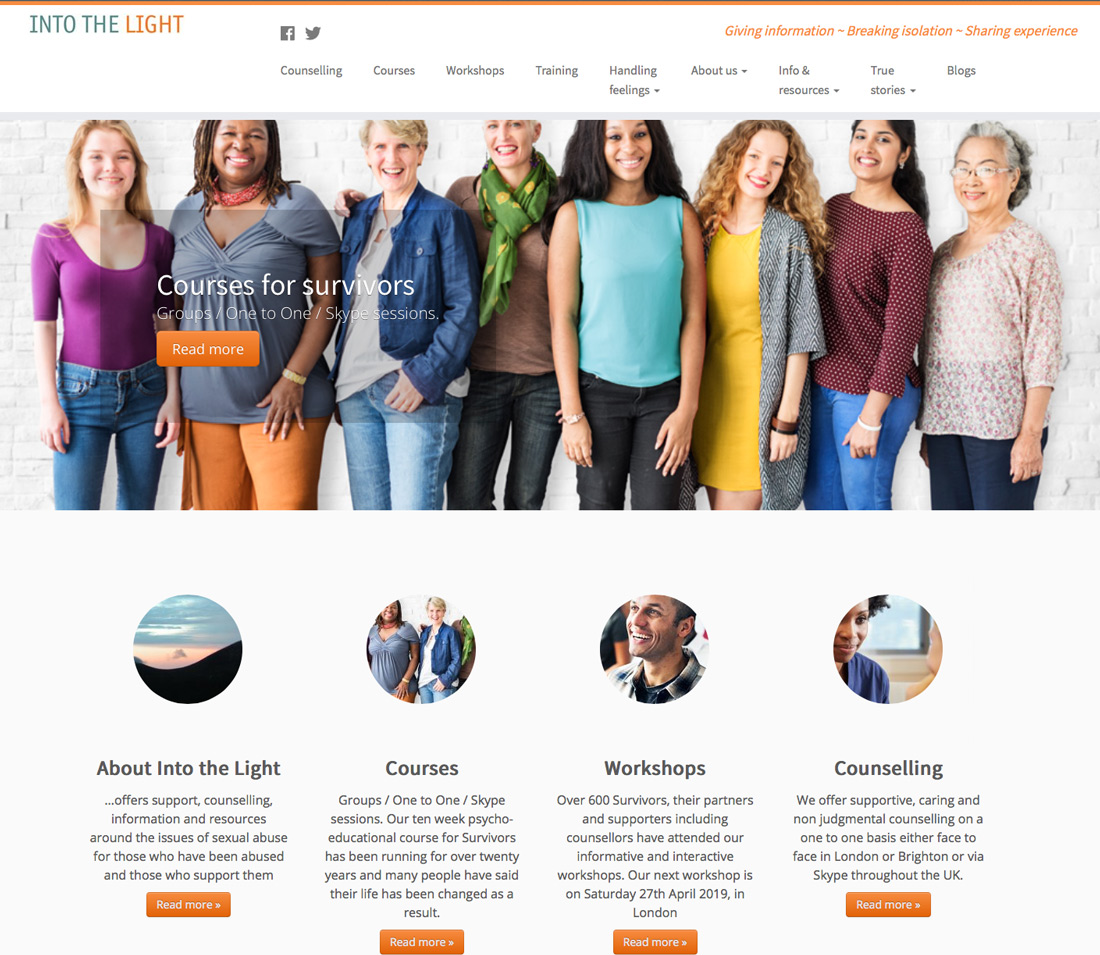 Into the Light charity website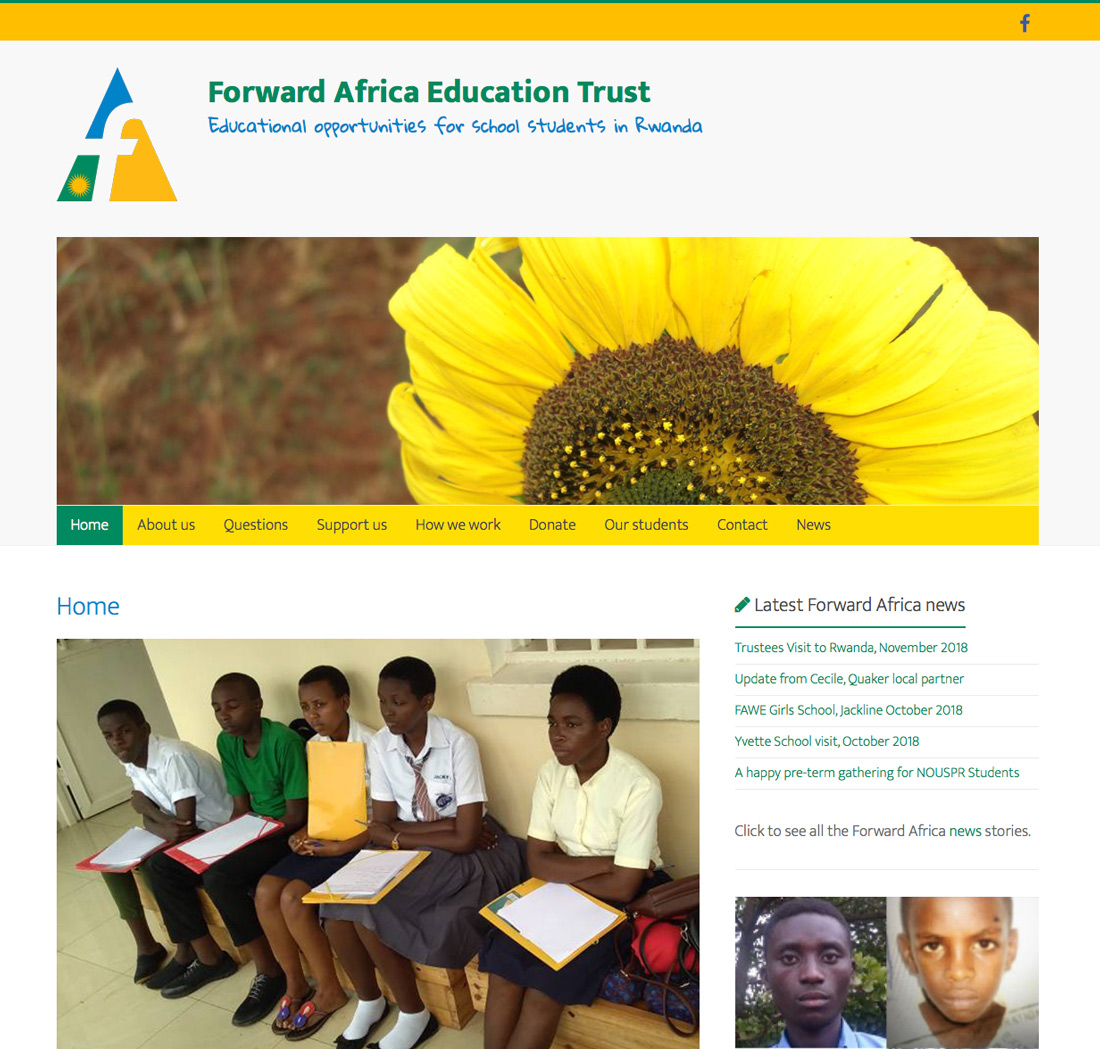 Forward Africa Education Trust charity website