We've done marketing and design for business clients, also website design for a lot of clients. Peter Magnus Design have got good experience with lots of different kinds of businesses.
When we work for new businesses we often learn about new areas of business – which we find really interesting.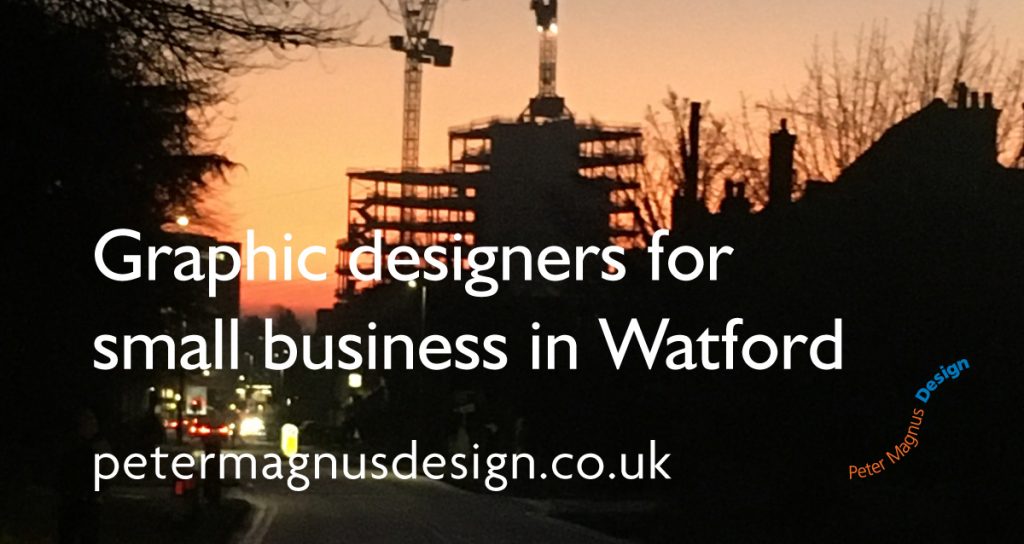 Here's a list of quite a few of them:
Beauty
Care
Abbey Care Village
Abbeyfield
Bushey & Oxhey Care
there's also hospices – listed with the charities that we've worked for
Construction related
ADW Developments
Capital Renovations
Multi Utility
S V Power
Arts & entertainment
Aviv Dance
Ingeny Music
Integrity Events
Paul Alex Dance Studios
Rapid Broadcast
Westfield Community Sport Centre
Property related
Lettings Plus
Mortgage Bureau
Hospitals
An NHS covering Watford General Hospital, Hemel Hempstead Hospital &
St Albans City Hospital
Exhibitions case study presentations
Start-up businesses
We love working with start-up businesses, we've worked with lots over them – many are still in existence today – as established businesses.
Most start-up businesses need to be pretty careful with money as they start their businesses, we have a great deal of experience in getting the very best out of pretty small design and promotion budgets.
SMEs (small to medium sized businesses)
Abbots Inventories
Adtentus
Ashwick Caravan Insurance
Barricane Solutions
GKF
Jane Kaim-Caudle & Co
Jubilee Cars, Stanmore taxi company – their website
Maple Telecom
Natural Home Clean
Petefire Artist Blacksmith
Take Action Counselling
Tagster
Sport & fitness
Bodyfit Gym
Dacorum Sports Trust
Rise Above Sports
Sapphire Gymnastics
Watford Borough Council
Watford Harriers
Recruitment & training
Ashbrittle, construction recruitment company in St Albans
HortonQuinn, logo design
Momentum Logistics