Thank you very much to HP for sending recycling inkjet cartridge envelopes.
Our HP Officejet Pro 8600 is really frugal with printer ink, but occasionally we do need a new inkjet cartridge. We recycled our cartridges anyway, but it feels like it might be better to send them back to the manufacturer.
We realise that this is a very small thing to do for the environment, but we believe that lots of little acts go together to make a difference.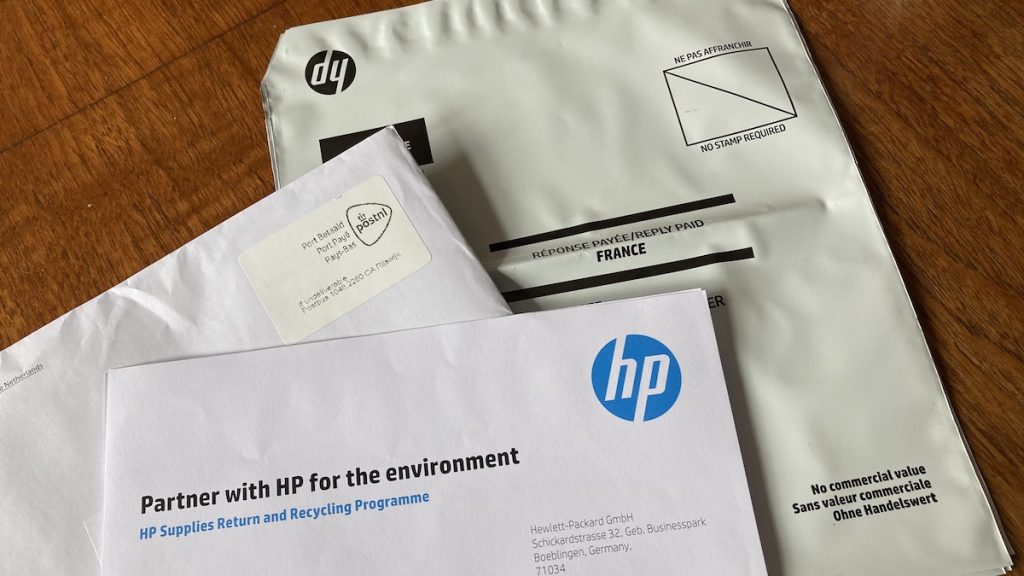 Before we had our HP inject office printer, we had an Epson, they had a recycling service that we used.