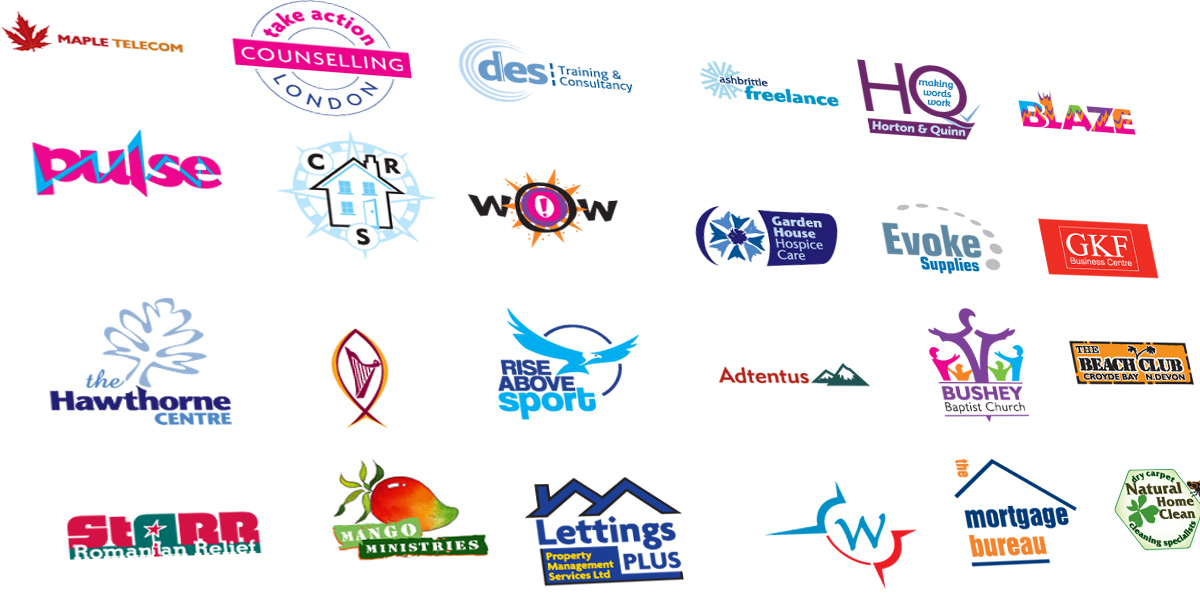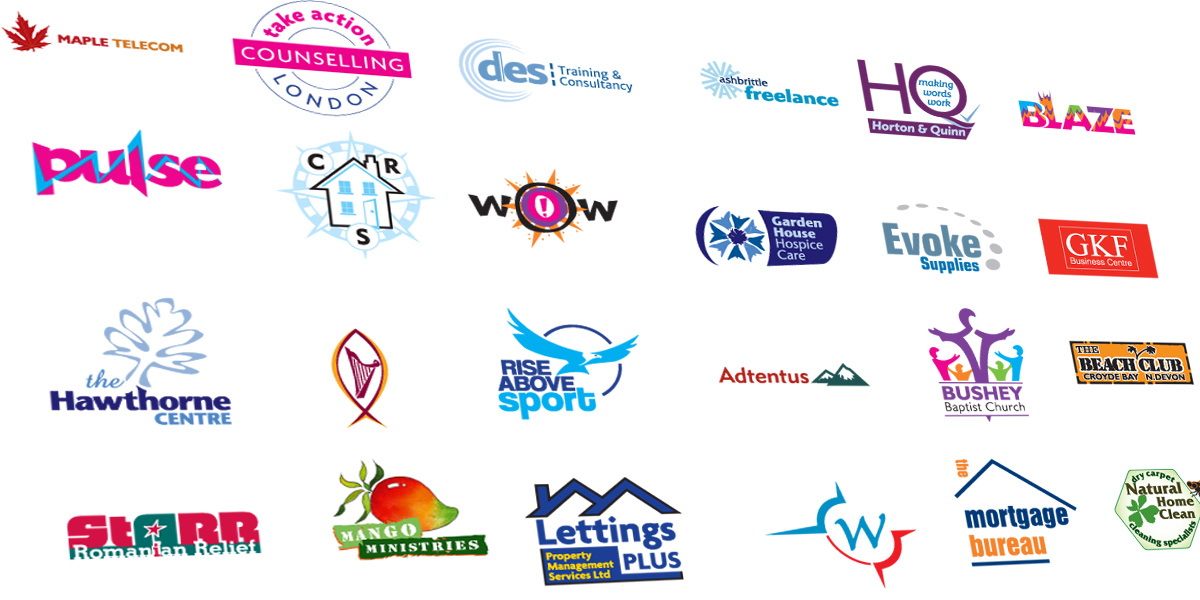 Over the years quite a few businesses and charities have chosen us as their logo designer in Watford – and in the surrounding area including St Albans and Hemel Hempstead.
Here's a flavour of some of the logos that we've designed. We aim to portray the identity of each business or charity that use us to design their logos. One of charities we did a logo for was Garden House Hospice Care in Welwyn Garden City, Herts.
Those logos may be applied to many items, or for a small business, they may only be used in two or three items – maybe a business card, Word doc letterhead and some social media graphics and websites.
Whether large or small, I put plenty of work in, trying to make the design that is the very best fit for each business or organisation.
Many of the people that we design logos for go on to ask us to design other items like websites, headers for Facebook pages, stationery and leaflets.
What kind of businesses and charities have we been chosen as logo designers for?
You can see more of the logos that we've designed on our logo gallery page.
Logo designer in Watford
We're very proud of all the logos and identities that we've designed for business start-ups, existing businesses and charities in Watford, even though we've been in Abbots Langley for quite a few years now. If you're in St Albans, Hemel Hempstead or further afield, we'd also really like to hear from you too.
Please contact us on 01923 350596, John on 0777 999 1551 or john@petermagnusdesign.co.uk, if you'd like to discuss the possibility of us designing a logo for your business or charity.