Social media graphics can really boost your social media – graphics and photos increase the impact of posts on most social media.
Here's a simple animated gif that we did for WHHT (West Herts Hospitals Trust to demonstrate their progress from an earlier CQC inspection.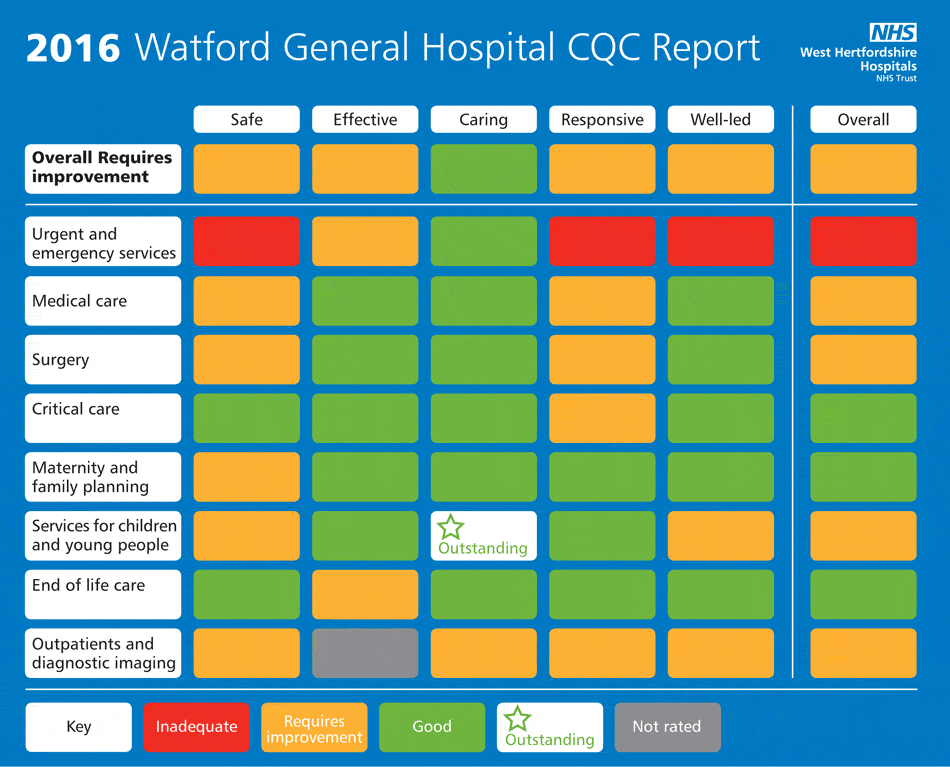 There was also a series of graphics for Twitter, demonstrating various aspects of their improved CQC status.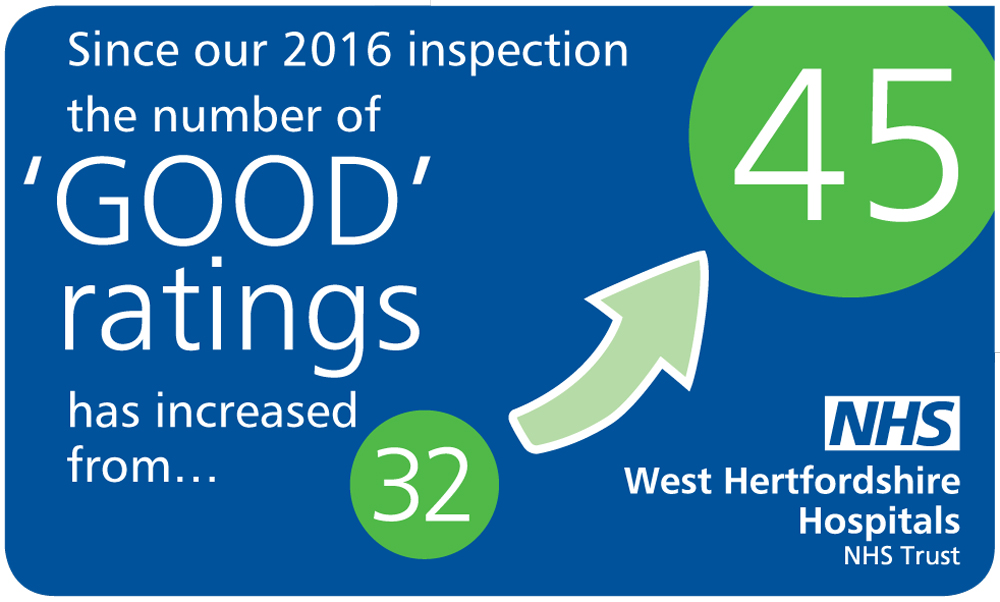 This is part of a social media campaign to promote Petefire Artist Blacksmith's Experience Days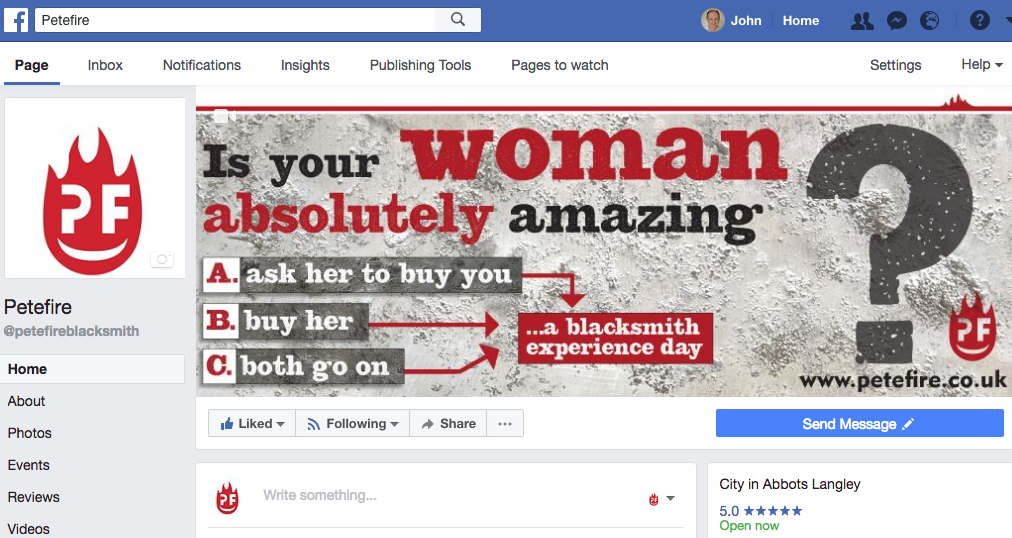 Facebook header graphic on the Petefire Facebook page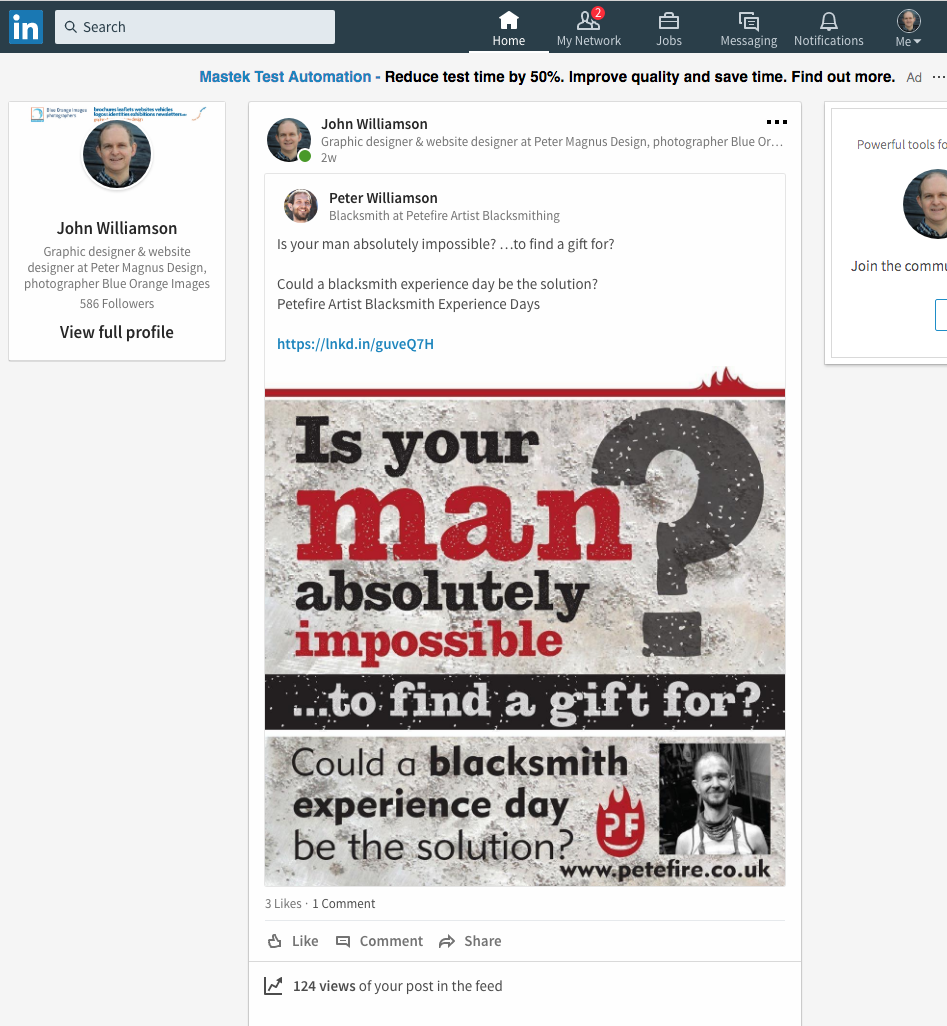 Social media graphic on Peter Williamson's Linkedin page